Experience the joy of theater in a playful and engaging way by signing up for the Let's Play! Summer Theater Camp. This day camp will last for two weeks and is designed for school-age students that are looking to take a step towards the world of performing or developing their craft in theater. This summer camp, taught by Flashback Theater Co. (FbTC) theater artists, Thomas Alvey and Billy Christopher Maupin, is for students aged 12-18 and will run from June 6 to June 17, 2022. Registration deadline is May 31, 2022 (discounted Early Bird Registration deadline is May 13). By the end of the camp, students will be audition ready with headshots, resumes, monologues, and songs. This experience is one that will be beneficial for students all over the region.
The camp will take place June 6th through the 17th, Monday through Friday, with daily check-in at 8:45 a.m. and parent pick-up at 4:15 p.m. Students can bring their own lunch or can pre-pay for catered lunch. The two-week camp will be $450, but if students prefer one week of camp, the cost will be $225. If students sign up before May 13, the cost will be $400. Students may register at www.flashbacktheater.co!


Registration Information
April 27, 2022 to May 31, 2022
$450 for both weeks, $225 for 1 week
$400 for both weeks if you sign up before May 13, 2022

Camp Information
June 6-10 & 13-17, 2022
Monday through Friday
8:45 a.m. to 4:30 p.m.
400 E. Mt. Vernon St. | Somerset, KY
Sample Schedule
8:45 a.m. Check – In
9:00 a.m. Group Warmup
9:15 a.m. Improvisation/Theater Games
10:35 a.m. Beginning Monologue or Singing*
11:40 a.m. Audition Preparation
12:45 p.m. Lunch (optional catered lunch available for a fee)
1:30 p.m. Playwriting or Acting*
2:20 p.m. Showcase Rehearsal **
4:15 p.m. Pick – Up
*Students may choose classes based on their interests during certain class periods.
**On Friday, June 17, at 3:00 p.m. there will be a final presentation.

Meet the Team
Thomas Alvey, Instructor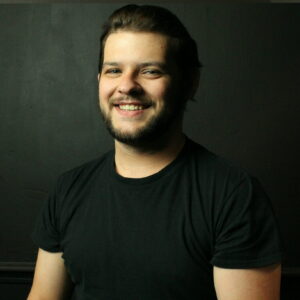 Thomas Alvey is a passionate theater artist from Brownsville, Kentucky. He started his journey at Capitol Arts Youth Theatre in Bowling Green, KY as an 8th grader and has been acting ever since. Alvey attended Lindsey Wilson College where he received his Bachelor of Arts in Theatre Arts, followed by his attendance at Point Park University where he received his Master of Fine Arts in Writing for the Screen and Stage. With 11 years of acting and 7 years of playwriting under his belt, Alvey wants to share his knowledge with the younger generation of theater artists.
Billy Christopher Maupin, Instructor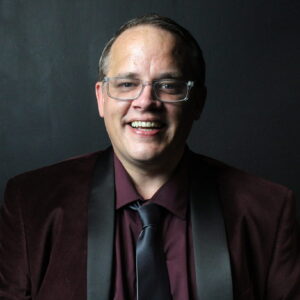 Billy Christopher Maupin is an award-winning director, actor, singer, and Kennedy Center-trained teaching artist. He has taught theatre to an array of students from elementary school to senior citizens, with SPARC, HATTheatre, Virginia Repertory Theatre, Hampden-Sydney College, Richmond Shakespeare, and the Osher Institute at the University of Richmond. Most recently he served as the Vocal Coach for Flashback Theater's Season Announcement Cabaret and co-directed Pulaski County High School's Moana, Jr.