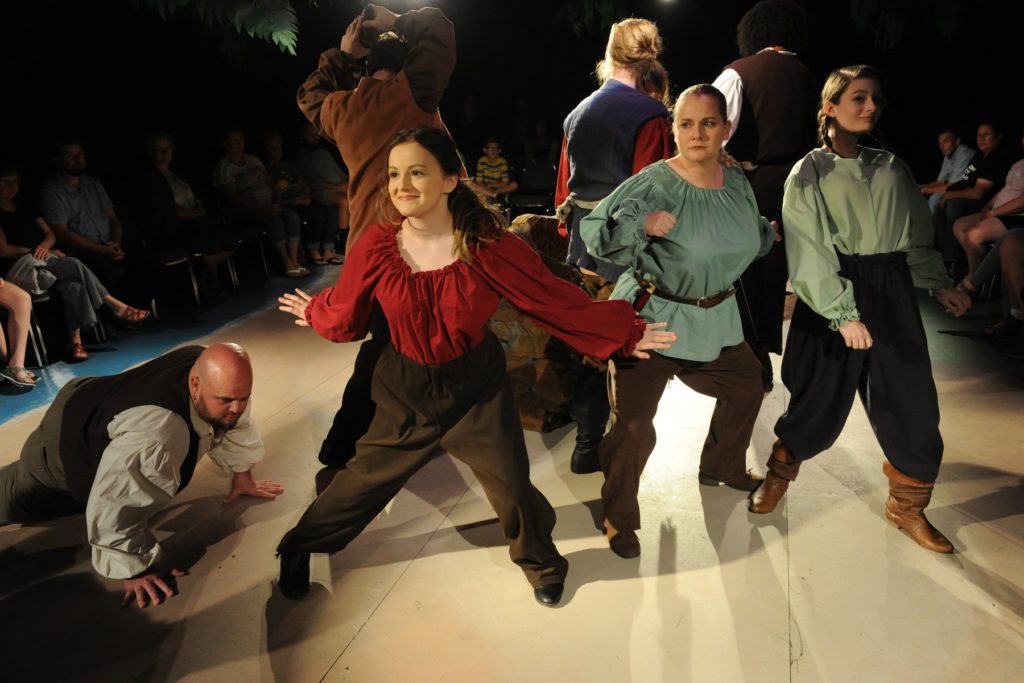 Your financial support makes a difference in the future of Flashback! When you donate, you help to keep ticket costs accessible for all community members, you support the performing artists in our productions, and you keep theater alive in our community.
Flashback Theater Co.
400 E. Mount Vernon St.
Somerset, KY 42501
How much should I donate?
Whatever you can! Everything helps. Here are some examples of costs*:
$15     – 1 script to be used by an actor, director, or designer
$50     – 10 days of promotion for an event on Facebook
$100   – 1 month of accounting fees to manage our budget effectively
$250   – Postage for sending postcards to our mailing list for one show
$500   – Performance rights for 6 performances
$1000 – Costume design budget for a musical
Is my gift tax deductible?
YES! We are a 501(c)3 organization and all gifts made to Flashback Theater Co. are tax-deductible to the extent permitted by law.
What are the benefits of giving?
As a donor, you will receive an annual subscription to our donor report. The donor report gives insights into the community impact of productions as well as the financial standing of Flashback Theater. You will also be recognized in our season annual, unless you choose to remain anonymous. The annual is printed in September each year, and contributions are recognized for the preceding year. 
How can I give?
– Online – You can give online through our secure donation processor, Bloomerang. Your donation can be a one-time gift or you can set up a recurring gift according to a schedule that works for you: monthly, quarterly, or annually.
– By check – You can give anytime by stopping by our box office or sending a check in the mail. Please include an appropriate contact phone number and return address so we can receipt your gift properly.
You can mail a check to:
Flashback Theater Co.
400 E Mount Vernon St.
Somerset, KY 42501
– Planned giving – If you would like to plan a future gift, you can recognize Flashback Theater Co. in your will or pledge a direct contribution from a retirement account. You may wish to direct your planned gift to the Flashback Theater Legacy Fund, an endowment that will produce sustainable income for Flashback's future operations on a permanent basis. Please notify us of your pledged gift at the mailing address above or by contacting Sommer directly by email: sommer@flashbacktheater.co so we can recognize your generosity.
Will you accept contributions from businesses?
Yes! Click here to visit our sponsor page.
Other Questions?
Please let us know! Email sommer@flashbacktheater.co with any question about giving!
*If you would like to specifically sponsor one of these expenses, please contact us. All donations processed through the above link will be used at the discretion of Flashback Theater Co. for any necessary expenses, including but not limited to those listed above.
Learn more about: