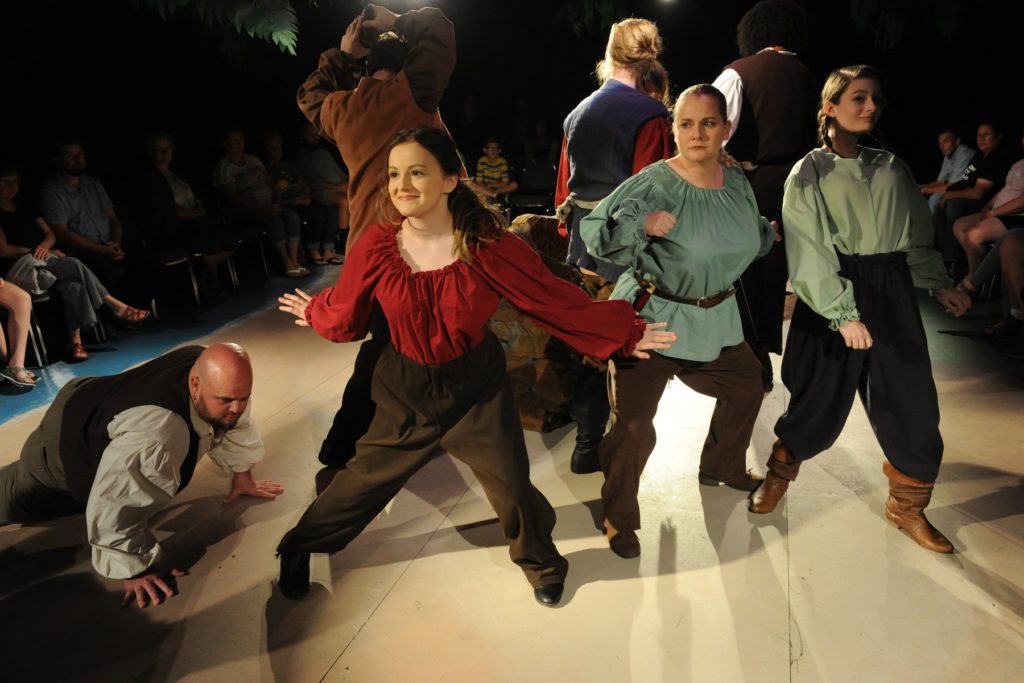 Your financial support makes a difference in the future of Flashback! When you donate, you help to keep ticket costs accessible for all community members, you support the performing artists in our productions, and you keep theater alive in our community.
The easiest way to support your favorite theater company is by subscribing to our Patreon! For as little as $5 each month, you can help us maintain our operating expenses AND receive exclusive access to online only content! Click here to see the levels of monthly support and to join.
If you prefer to make a one time gift and miss out on the monthly subscription of online content, please make a donation through our Facebook page or by mailing a check to:
Flashback Theater Co.
400 E. Mount Vernon St.
Somerset, KY 42501
How much should I donate?
Whatever you can! Everything helps. Here are some examples of costs*:
$10     – 1 script to be used by an actor, director, or designer
$50     – 10 days of promotion for an event on Facebook
$100   – 1 year of website domain registration and hosting
$250   – Advertisements in the newspaper for a production
$500   – Performance rights for 6 performances
$1000 – Design budget for a 2 person show, including sets, costumes, and props
Is my gift tax deductible?
YES! We are a 501(c)3 organization and all gifts made to Flashback Theater Co. are tax-deductible to the extent permitted by law.
What are the benefits of giving?
As a donor, you will receive an annual subscription to our exclusive quarterly newsletter called Thunderclap. Thunderclap gives insights into the community impact of productions as well as the financial standing of Flashback Theater. You will also be recognized in programs for the season in which you donate, unless you choose to remain anonymous.
Will you accept contributions from businesses?
Yes! Click here to visit our sponsor page.
What is Patreon?
Patreon is a platform for monthly recurring support for creatives and artists. By joining the Flashback Theater Patreon, you will gain access to exclusive content such as Artist Updates, Behind the Scenes photos, an online play series by local theater artists, and much more!
What is Vendini?
Vendini is our ticketing software and one time gift processor. If you purchase a ticket from us or make a one time donation with your credit card, Vendini will show up on your credit card statement. This allows your credit card transaction to remain secure, as we will never have access to your card information and since Vendini is in the business of processing credit cards, they are experts in keeping your data safe.
Other Questions?
Please let us know! Email sommer@flashbacktheater.co with any question about giving!
*If you would like to specifically sponsor one of these expenses, please contact us. All donations processed through the above link will be used at the discretion of Flashback Theater Co. for any necessary expenses, including but not limited to those listed above.
Learn more about: