Our season of theater events includes multiple Mainstage productions as well as a Fringe Series show and a SomerStage Series show. Each offers insight to our mission of exploring the world, our past, and theater.


Your season ticket includes the following shows:
The Thin Place
October 26 – 28, 2023
Stoner Little Theater
Fringe Series
The 39 Steps
December 7-17, 2023
Flashback Black Box
Mainstage Series
Uncle Vanya
February 15-25, 2024
Stoner Little Theater
Mainstage Series
Brother Wolf
May 9-19, 2024
Stoner Little Theatre
Mainstage Series
The Comedy of Errors
July 25-27, 2024
Rocky Hollow Park
Somerstage Series
Purchasing a Flashback Theater season ticket includes 3 Mainstage shows and the Fringe show. The Somerstage series will be pay-what-you-can and we will invite season ticket holders to attend but there will not be reserved seating for that production, as it takes place in the park.
Season ticket holders will be contacted in the first week of ticket sales for each show to confirm desired date of attendance. Your tickets for each production will be sent to your email. If you would like to pick up a printed ticket to give to a friend or transfer your tickets for a production to someone else, you are welcome to do so and need only contact the box office to make arrangements.
Fringe Series:

The Thin Place

By Lucas Hnath
Directed by Sommer Schoch
October 26th -28th, 2023
Stoner Little Theater

Hilda recalls glimpses from her childhood into a world between our own and that of the dead: the thin place. Seeking out answers, she befriends Linda, who communicates with the dead professionally, but is not a true believer so much as a master of the power of suggestion. Over the course of a dinner party, they come too close for comfort with the disturbing reality of Hilda's otherworldly experience, which Linda denies. This thriller invites audiences to question and experience the power of the supernatural and the fear it weaves into our lives.
This production is recommended for mature audiences due to adult and supernatural themes.

Tickets will go on sale for The Thin Place on September 26, 2023.
Mainstage Series:

The 39 Steps
Adapted by Patrick Barlow, from the novel by John Buchan
Directed by Jade Ellis
December 7 – 17, 2023
FbTC Black Box Theater
Mix a Hitchcock masterpiece with a juicy spy novel, add a dash of Monty Python and you have The 39 Steps, a fast-paced whodunit for anyone who loves the magic of theatre! This two-time Tony and Drama Desk Award-winning treat is packed with nonstop laughs, over 150 zany characters (played by a ridiculously talented cast of four), an onstage plane crash, handcuffs, missing fingers, and some good old-fashioned romance!
Tickets will go on sale for The 39 Steps on November 7, 2023.
Uncle Vanya
By Anton Chekhov, adapted by Steve Cleberg| Directed by Steve Cleberg
February 15 – 25, 2024
Stoner Little Theater
When a retired professor brings his (much) younger wife home to the rural estate cared for by Uncle Vanya, he inadvertently sets off a series of bizarre love triangles that threaten the sanity of every man involved. Deemed "the first modernist play" for its unique form of ambiguity, Chekhov's masterpiece explores the tragic and absurd humor of the wasted lives of the Russian middle class.
Tickets will go on sale for Uncle Vanya on January 16, 2024.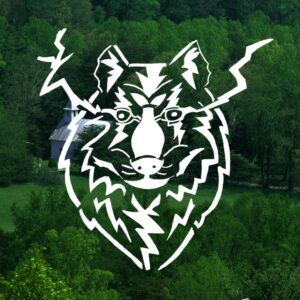 Brother Wolf
book by Preston Lane, music and lyrics by Laurelyn Dossett
Directed by Sommer Schoch
May 9 – 19, 2024
Stoner Little Theater
Blending folklore, myth, music, and mountain religion, Brother Wolf is an Appalachian adventure tale based on the story of Beowulf. High in the mountains of North Carolina, a family is threatened by a demon named Grin Dell. When a preacher named Brother Wolf arrives to lend a hand, the death of the demon sets off a cycle of revenge that can only be stopped by learning to forgive. Featuring evocative bluegrass songs, this skillful musical traces the complex art of storytelling and the fear that divides good and evil
Tickets will go on sale for Brother Wolf on April 9, 2024.
SomerStage Series: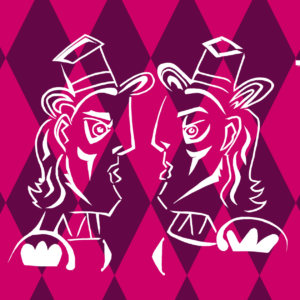 The Comedy of Errors
By William Shakespeare
Directed by Amber Frangos
July 25-27, 2024
Joe Ford Amphitheatre at Rocky Hollow Park
Everything isn't what it seems when two sets of identical twins accidentally separated at birth collide catastrophically in a series of madcap mishaps. Shakespeare's classic tale of mistaken identity puts a slapstick spin on love, family, and the hilarity of coincidence.
This event is pay-what-you-can.

Ticketing Policies
Tickets may be purchased online, in person at 400 East Mt. Vernon St, Somerset, KY 42501, Tuesday through Friday 11 p.m.- 5 p.m., or be reserved in advance by calling the box office at (888) 394-FbTC. We accept all major credit cards. Exchanges may be made at no cost up to 24 hours prior to the ticketed performance by calling the box office.
Single Tickets
Adults $23 Advance $25 Door | Students $12 Advance, $15 Door | Seniors $20 Advance and Door
Box Office
Location: 400 E. Mount Vernon St. Somerset, Kentucky
Hours: Tuesday – Friday 11:00 a.m. – 5:00 p.m.
Phone: (888) 394-3282 ext. 1