The 2018-19 Mainstage season marks Flashback Theater Co's (FbTC) fifth operating year and will be a celebration of everything FbTC has established so far. The Mainstage season will offer three opportunities for audiences to discover Flashback Theater's unique brand of theater. And for the first time in Flashback's history, season tickets will be sold so that audience members will not miss a thing!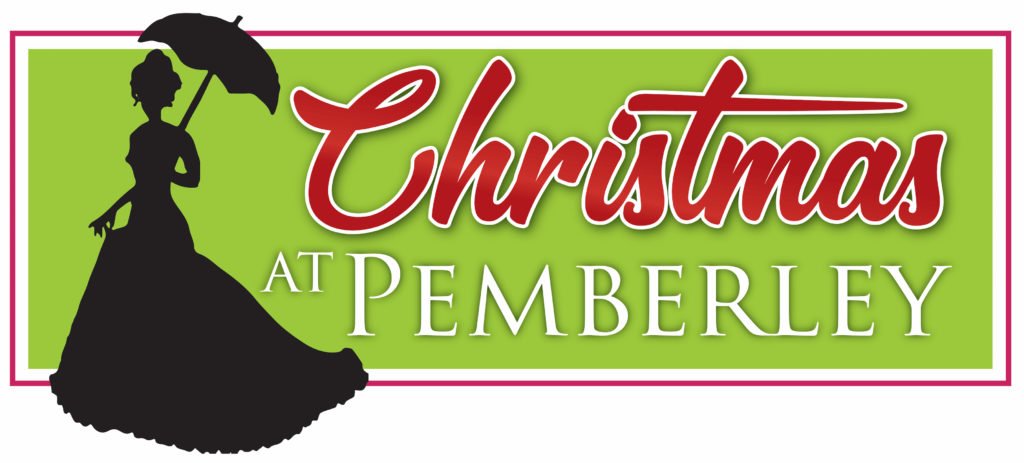 FbTC's season lineup begins with a nostalgic Christmas story featuring some of literature's favorite characters from Jane Austen. The play is titled Miss Bennet: Christmas at Pemberley and is written by modern playwrights Lauren Gunderson and Margot Melcon. In this winning and witty sequel to Jane Austen's Pride and Prejudice, the bookish middle child of the Bennet family finally has her day. Constantly overshadowed by her four sisters, Mary Bennet finds hope for a new life beyond her family from an unexpected holiday romance. Austen fans and first-timers alike will find much to love in this alluring comedic tale.
Miss Bennet will be directed by Jade Ellis, a veteran of the stage. Jade studied and performed theatre at Somerset Community College, appearing in myriad stage and video productions. After college, she traveled extensively. In Hawaii, she performed with Safety Pin Productions and The Hilo Community Players. Now based in Somerset once more, Jade still adventures, selling vintage and up-cycled clothing at music festivals in her traveling boutique, A Bazaar Universe. She is a member of the Let's Play! Company and was first seen on the Flashback stage in Every Christmas Story Ever Told.
Following the Christmas kick-off to the season will be a continuation of FbTC's commitment to new plays in March. Boats Against the Current by William H. McCann Jr. takes place in the mind of Harrisson, a retired trial lawyer, who is dealing with the effects of Alzheimer's disease. With the help of Daisy, Harrisson copes with his new reality and seeks to resolve his relationship with his son. Written to give the audience insight to the world of a dementia patient, the play offers the story from the perspective of Harrisson. Directed by Sommer Schoch, the production promises to continue FbTC's new play legacy with another moving piece.
Sommer Schoch is the founder and Producing Artistic Director of FbTC. At FbTC, she has developed a robust theater education program called Let's Play! and directed numerous productions including the world premiere of Amber Frangos' play, Rosies: The Women Who Riveted the Nation. She holds Master's degrees in Arts Administration and Business Administration from the University of Cincinnati, and has been active in theater since she was in grade school. She has worked in development, operations, and management for various arts organizations, including Constella Festival of Music and Fine Arts, Cincinnati Shakespeare, and Arena Stage in Washington, DC. Her theater experience has included acting, costume design and construction, and directing.

To complete the season, FbTC will produce the popular Gilbert & Sullivan show, The Pirates of Penzance, in June 2019. The story is a comedic telling of a man who was mistakenly apprenticed to a band of pirates as a child, and his sense of duty is put to the test when he learns his indenture terms are not what he thought. This musical production offers audiences a peek into the early history of Broadway as we know it today. Pirates was the only Gilbert & Sullivan show to have its world premiere in the United States, and was their attempt to establish copyright of the work so that they could profit off of licensing in the U.S. With direction by Sommer Schoch and music direction by Theresa Jean Kibby, the production promises to offer audiences another dynamic musical production to follow last season's successful run of Little Shop of Horrors.
Theresa Jean Kibby was most recently seen in the FbTC productions Rosies: The Women Who Riveted the Nation (Kay) and Little Shop of Horrors (Chiffon). Theresa has also been an active member of the Somerset Community College Theatre program since 1993. She was music director there in 2014 for the original production, Tin Pan Alley Tavern, and is currently serving in the theatre department as assistant to Steve Cleberg. Some of her personal highlights at SCC are Tartuffe (Dorine), The Rivals (Columbina), Godspell, Fiddler on the Roof (Hodel). A life long musician, Theresa studies voice with Amanda Balltrip at McNeil Music Center in Somerset and is the choir director at First Presbyterian Church in London, Kentucky.
Dates & Location
Each of the productions will take place in the Black Box at Flashback Theater. The dates of each show are as follows:
Miss Bennet: Christmas at Pemberley
December 20-23 & 27-30, 2018
Boats Against the Current
February 28 – March 3 & 7-10, 2019
The Pirates of Penzance
June 6-9 & 13-16, 2019
Ticketing Information
Season tickets are on sale now, and will remain on sale through December. Season tickets are $50 per person and are fee free. Season ticket holders will be able to select their preferred dates and seats first, in the two weeks preceding single ticket sales for each show. For each production, tickets will go on sale to the general public four weeks in advance. Single tickets will be $18 in advance or $20 at the door, plus applicable taxes and ticketing fees.
Season Sponsors & Supporters
Special thanks to the our Presenting Season Sponsor Applied Behavioral Advancements, LLC, our Season Print Sponsor, M & W Printing, and our Season Set Sponsor, Lumber King.
The Kentucky Arts Council, the state arts agency, provides operating support to Flashback Theater Co. with state tax dollars and federal funding from the National Endowment for the Arts.
Audition Information
Auditions for Flashback Theater Co.'s upcoming season will be held the first and fourth weeks in August, by appointment only. Actors should prepare a 1-2 minute monologue that showcases your stage presence and acting range. Please bring a headshot and acting resume to your audition. Sign up for an appointment online at www.casting.flashbacktheater.co or call (888) 394-3282 ext. 1 to schedule.
About the Playwrights
Lauren Gunderson is the most produced living playwright in America, the winner of the Lanford Wilson Award and the Steinberg/ATCA New Play Award, a finalist for the Susan Smith Blackburn Prize and John Gassner Award for Playwriting, and a recipient of the Mellon Foundation's 3-Year Residency with Marin Theatre Co. She studied Southern Literature and Drama at Emory University, and Dramatic Writing at NYU's Tisch School where she was a Reynolds Fellow in Social Entrepreneurship. Her work has been commissioned, produced and developed at companies across the US including the Denver Center (THE BOOK OF WILL), South Coast Rep (EMILIE, SILENT SKY), The Kennedy Center (THE AMAZING ADVENTURES OF DR. WONDERFUL AND HER DOG!), the O'Neill Theatre Center, Berkeley Rep, Shotgun Players, TheatreWorks, Crowded Fire, San Francisco Playhouse, Marin Theatre, Synchronicity, Olney Theatre, Geva, and more. Her work is published by Dramatists Play Service (SILENT SKY, BAUER), Play scripts (I AND YOU; EXIT, PURSUED BY A BEAR; and TOIL AND TROUBLE), and Samuel French (EMILIE). She is a Playwright in Residence at The Playwrights Foundation, and a proud Dramatists Guild member. She is from Atlanta, GA, and lives in San Francisco. LaurenGunderson.com and @LalaTellsAStory.
Margot Melcon is a theater artist, administrator and writer. She was the Director of New Play Development at Marin Theatre Company for seven years, where she dramaturged over 30 productions—including six world premieres—and administered the company's two annual new play prizes and commissioning program. She has developed plays with TheatreWorks, Bay Area Playwrights Festival, Crowded Fire Theater, Shotgun Players, Berkeley Rep's Ground Floor, the Kennedy Center, the New Harmony Project, and the Playwrights' Center in Minneapolis. She is currently the Program Executive for Promoting Culture at the Zellerbach Family Foundation. Margot is a graduate of California State University, Chico.
William H. McCann Jr. After getting a MA in theatre, emphasis on play writing, from the University of Kentucky in 2012 Mr. McCann has primarily been an advocate for Kentucky playwrights. He writes and submits plays, but his focus is on producing and publishing the works of other playwrights. My most recent projects in this endeavor are the Kentucky Theatre Yearbook, and the Kentucky New Play Series Anthology.  The Kentucky New Play Series provides an opportunity for Kentucky playwrights from across the state to have short one-acts produced at the Kentucky State Fair.
Gilbert & Sullivan operas have enjoyed broad and enduring international success and are still performed frequently throughout the English-speaking world. Gilbert and Sullivan introduced innovations in content and form that directly influenced the development of musical theatre through the 20th century. The operas have also influenced political discourse, literature, film and television and have been widely parodied and pastiched by humorists.