For Musical Theater and the Commercial Voice Environment
July 27, 2019
400 E. Mount Vernon St.
Somerset, KY 42501
Available Seats: 15
Click here to Register
As singers, we often hear terms like belt voice and mixed voice but may not fully understand what that encompasses. More and more, singers are learning that there is demand for this type of singing and that it is important to approach these styles with safety in mind.  The goal of this masterclass is to encourage participants to discover how to make these sounds themselves in a friendly environment and leave with the tools to create a healthy and powerful performance for a demanding concert/show schedule.
Schedule
11:00 a.m. – Belting Technique Learn the theory and mechanics at work in classical singing and healthy belting technique.
12:00 p.m. – Group Lesson Hands-on warm ups and exercises will allow you to start putting belting theory into practice.
1:00 p.m. – Lunch Break During lunch, ask your need-to-know questions and talk about your personal experience with belting – good and bad!
2:00 p.m. – Group Lesson Determine when it is best to use your belt in a dynamic delivery of your work, and how your physical body should inform your technique.
3:00 p.m. – Masterclass Selected singers will have the opportunity for personal coaching with Maria on applying the technique to their work.
About the Artist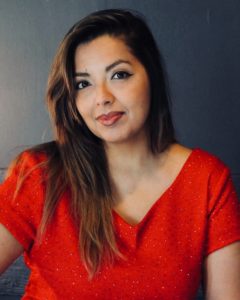 Maria McNeil is a graduate from the Chicago Academy for the Arts and holds a professional music degree from Berklee College of Music. She has performed her original music in Chicago, Boston and New York City. During her time on the east coast, she worked with various recording artists from around the world as a voice teacher and vocal coach. Former student, Raveis Kole, is now charting at 84 on the Billboard AC Top 100. Maria is the CEO and Artistic Director of McNeil Music Center located in downtown Somerset, Kentucky.  Learn more at www.mcneilmusiccenter.com.