This summer, local performers can enhance their skills by participating in up to three masterclasses at Flashback Theater. Masterclasses offered with Flashback Theater Co. (FbTC) include The Business of Auditioning, Storytelling through Song, and Singers & Belting: For Musical Theater and the Commercial Voice Environment. Each class features one to two guest artists, with their comprehensive experience including regional and national credits.
A masterclass is usually two or more hours of dedicated focus on a specific skill set. First, performers will focus on preparing their headshot and resume, as well as get some pointers on the basic audition process, in "The Business of Auditioning". "Storytelling through Song" follows with a focus on building a character using score and script analysis and singing technique. Finally, "Singers & Belting" will support singers by addressing the proper techniques to employ when "belting," a specific singing technique often used in musical theater and popular music.
This year, the summer masterclasses will help to prepare local performers for the complexities of acting through song, complimenting the ongoing new play development of a musical at FbTC over the next two summers. As FbTC explores new territory in helping a musical get on its feet, the talent that participates in these masterclasses will know they have future opportunities to apply their knowledge.
In addition, performers will be better prepared for the realities of auditioning for professional productions following any of the masterclasses. And while each masterclass stands alone, the series can be taken together as a summer performance intensive. Until May 15, the package price for all three is $175, a $35 discount. After May 15, the package will cost $210, or $70 per masterclass.
The guest artists teaching this year's masterclass series include Sommer Schoch, Amanda Huddleston Clark, and Maria McNeil. Their collective experience includes performance and education spanning several decades, theater and music work in multiple major cities, and training spanning multiple theater and music disciplines. Each of them have vast performing arts networks throughout the country.
In "The Business of Auditioning" with Sommer Schoch, participants will learn the ins and outs of auditioning, including what should go on a performing resume, how to handle a cold read and a prepared piece, and why a headshot is so important in the casting process. Lacy Hilliard, of Wandering Elm Photography, will offer mini-headshot sessions for each participant at her studio on the morning of the class.
In "Storytelling through Song" with Amanda Huddleston Clark, participants will focus on building a believable character and story through song. Each participant will have the opportunity to work on their character and story in the first half of the class and get real-time feedback in the second half of the class.
In "Singers & Belting" with Maria McNeil, participants will explore a technique that is often required in musical theater and popular music. Belting is a vocal technique that is often misused and can lead to harmful habits, compromising the singer's future vocal performance. McNeil will lead performers through the safest way to utilize the technique, and how to recognize the appropriate time to use it.
To learn more or to register, visit flashbacktheater.co/masterclass. For package pricing, fill out the registration forms for each workshop you want to participate in by May 15th and a payment link will be sent to you by email with a special code for your package. For questions, call (888) 394-3282 ext. 0.
Details
with Sommer Schoch
June 8, 2019 | 10:00 a.m. – 4:00 p.m.
Cost: $70
Prepare your resume and headshot for the audition process with this masterclass led by Director Sommer Schoch and featuring a mini headshot session. You will learn what a director is really looking for on a resume, tips for the perfect headshot, and how your audition materials will help you land your next role.
with Amanda Huddleston Clark
July 20, 2019 | 10:00 a.m. – 2:00 p.m.
Cost: $70
Have you ever been transported while listening to someone sing a song? There is so much more to a great performance than a pretty voice; there is telling a story. In this class, we will discuss what to look for in a song that lends itself to character work, learn how to understand where the music is leading the character, and how to create a character that will be honest and engaging. Whether in an audition, cabaret, or show setting, these skills will help you grow into a performer that tells a great story through the art of singing.
with Maria McNeil
July 27, 2019 | 11:00 a.m. – 4:00 p.m.
Cost: $70
As singers, we often hear terms like belt voice and mixed voice but may not fully understand what that encompasses. More and more, singers are learning that there is demand for this type of singing and that it is important to approach these styles with safety in mind.  The goal of this masterclass is to encourage participants to discover how to make these sounds themselves in a friendly environment and leave with the tools to create a healthy and powerful performance for a demanding concert/show schedule.
About the Artists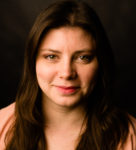 Sommer Schoch is the Founder and Producing Artistic Director of Flashback Theater Co. She has been at the casting table with various theater companies, and casts productions for Flashback Theater. She started in theater as a performer and knows firsthand the anxiety that comes with not being fully prepared for an audition.
Lacy Hilliard is the owner of Wandering Elm Photography in downtown Somerset. She began her professional photography career as a staff photographer at a newspaper. Her deep love of nature and astute connection to light and her subjects are clear components of her work.
Amanda Huddleston Clark is a teacher with a background in musical theater, including starring in the Broadway and international hits, Les Miserables and Phantom of the Opera.  With 25 years of professional stage experience and 15 years of teaching voice lessons, this class combines her deep passions for performance and education.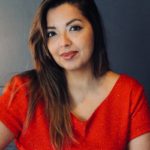 Maria McNeil is a graduate from the Chicago Academy for the Arts and holds a professional music degree from Berklee College of Music. She has performed her original music in Chicago, Boston and New York City. During her time on the east coast, she worked with various recording artists from around the world as a voice teacher and vocal coach. Former student, Raveis Kole, is now charting at 84 on the Billboard AC Top 100. Maria is the CEO and Artistic Director of McNeil Music Center located in downtown Somerset, Kentucky.  Learn more at www.mcneilmusiccenter.com.